Transforming Colombo
කොළඹ කියන්නේ ලංකාවේ තියන ප්‍රධානම නගරය වගේම සුවිශේෂී සංචාරක ආකර්ශනයක් දිනා ගෙන ඇති නගරයක්. ඒ වගේම තමයි ලංකාවේ අනිත් තැන වලට වඩා හරි ඉක්මනට දේවල් වෙනස් වෙන තැනක් තමයි කොළඹ. මේ තියෙන්නේ මේ දවස් වල කොළඹ තියන ලස්සන.

01
Glamour of The Arcade Independence Square in a cloudy afternoon, the building declared open on July 14th 2014 and it quickly became an iconic place in Sri Lanka.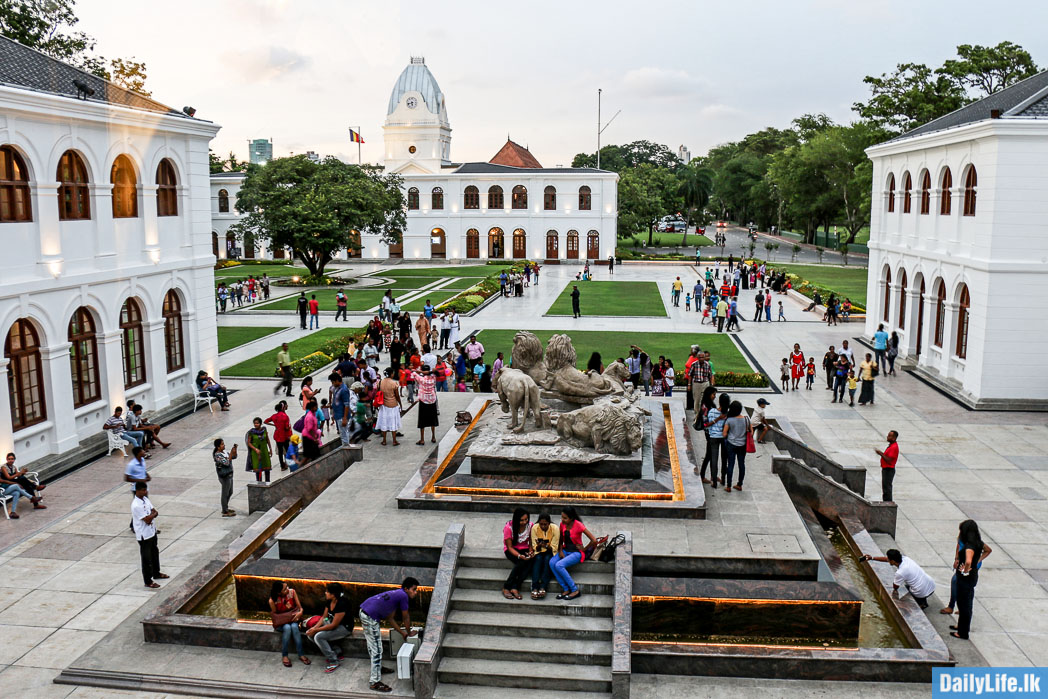 02
The lions sculpture made from Granite is a major attraction at Arcade Independence Square. Their web site notes "The centerpiece adorning The Arcade's atrium is the sculpture of a pride of lions. This is unique. Masterfully crafted in granite, this sculpture stands symbolic of Sri Lanka's inherent strength, courage and grace."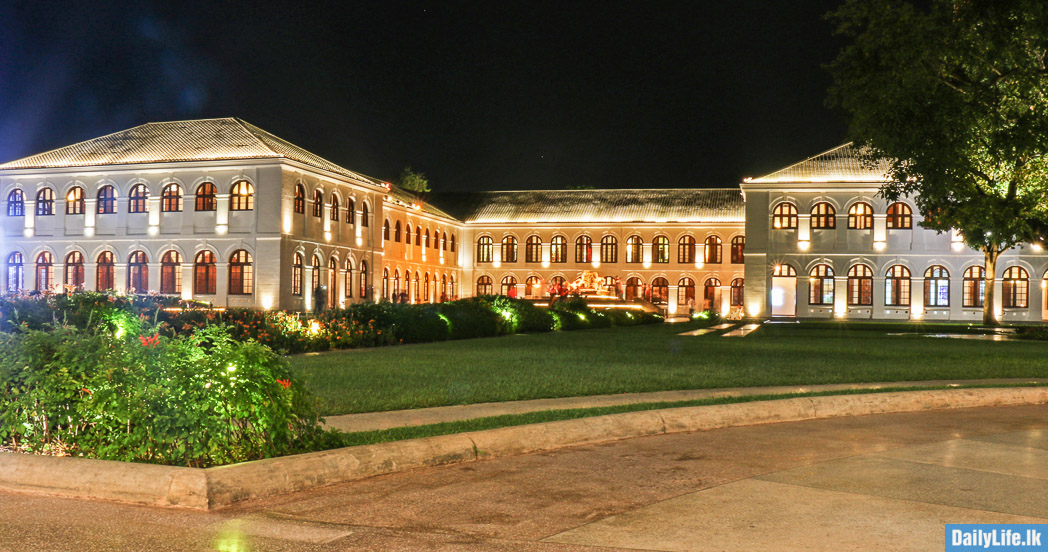 03
It's another world when the sky is dark and the lights are on at the Arcade Independence Square.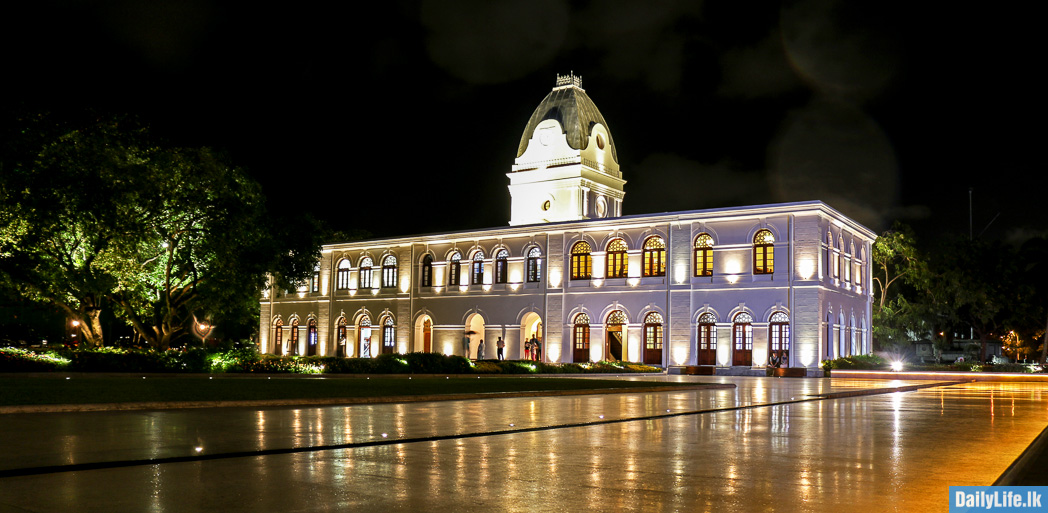 04
If you've only visited the Arcade Independence Square in a day time, you missed the best part of it. It's a must see place at night.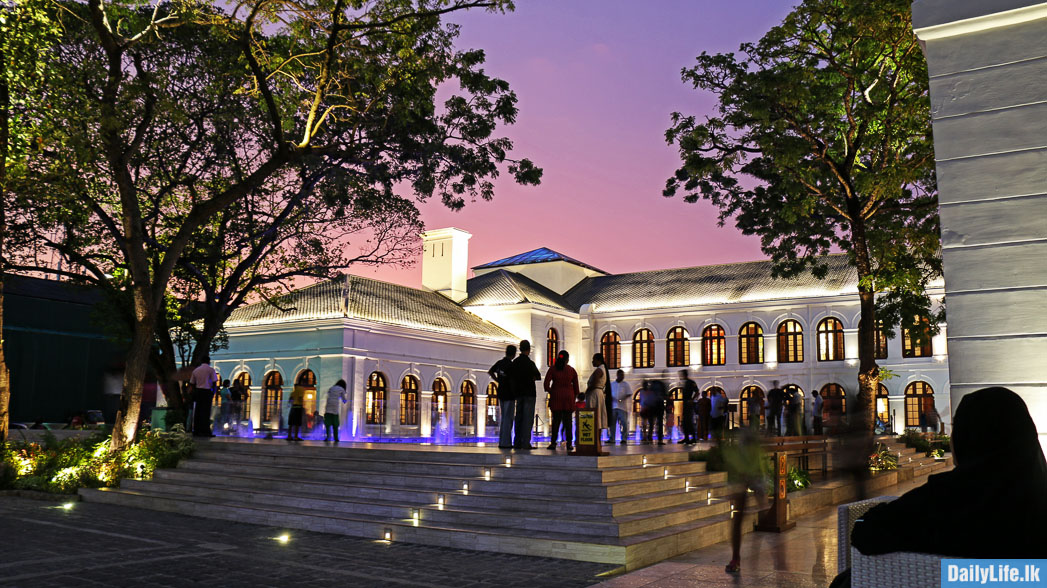 05
Actually, visit the Arcade Independence Square around 5.30PM and stay there to see how it transforms into another world along with Colombo's majestic sunset.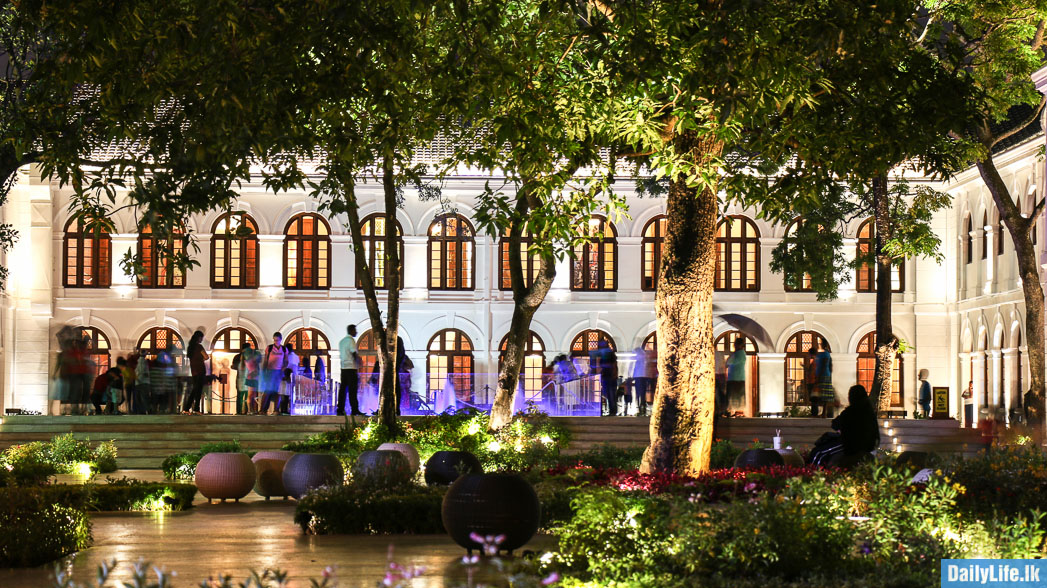 06
The pond and the underground fish tank is another lovely addition to the Arcade Independence Square. Walk on the glass floor and enjoy the swimming fish below.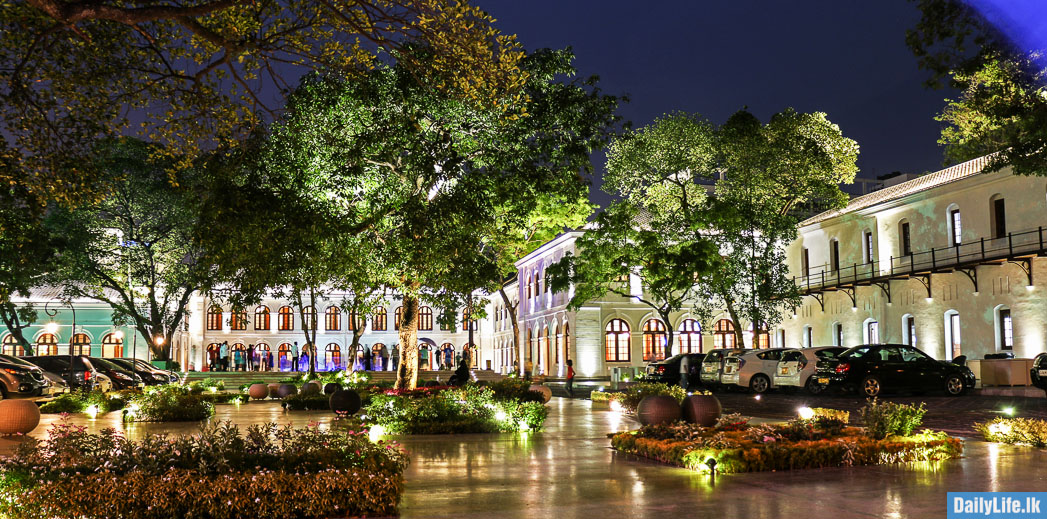 07
The garden at the Arcade Independence Square is a nice place to sit and have a chat with friends & family. There is plenty of parking available, you can come from Bauddhaloka Mawatha side and park in front of the pond or you can park at the Independence Memorial Hall area and take a 4 minutes' walk here.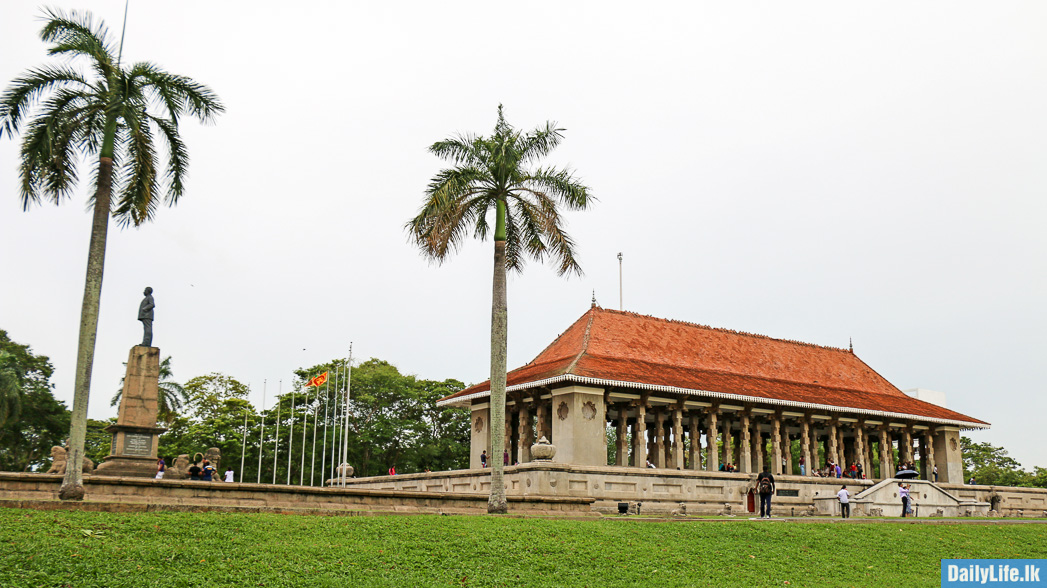 08
Independence Memorial Hall, Colombo, Sri Lanka. A national monument in Sri Lanka built for commemoration of the independence of Sri Lanka from the British rule with the establishment of Dominion of Ceylon on February 4, 1948.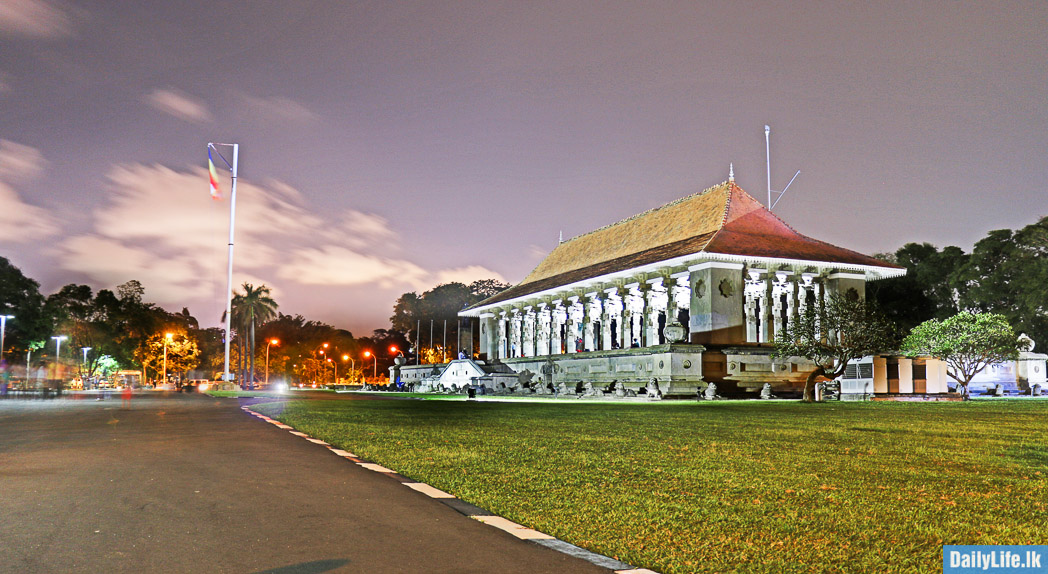 09
After renovations, lots of people gather at the Independence Memorial Hall garden in the evening.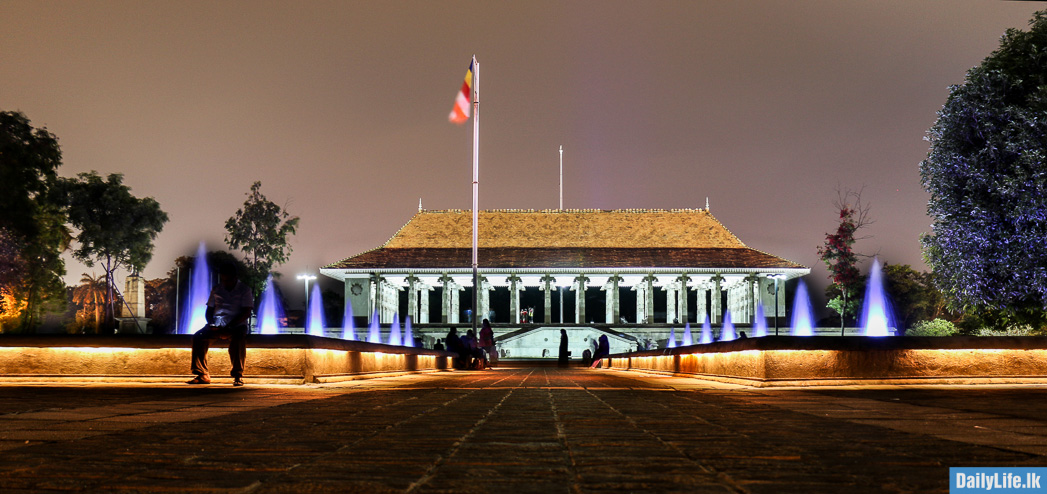 10
Independence Memorial Hall garden is a nice place to have a chat, some jogging & cycling with friends & family.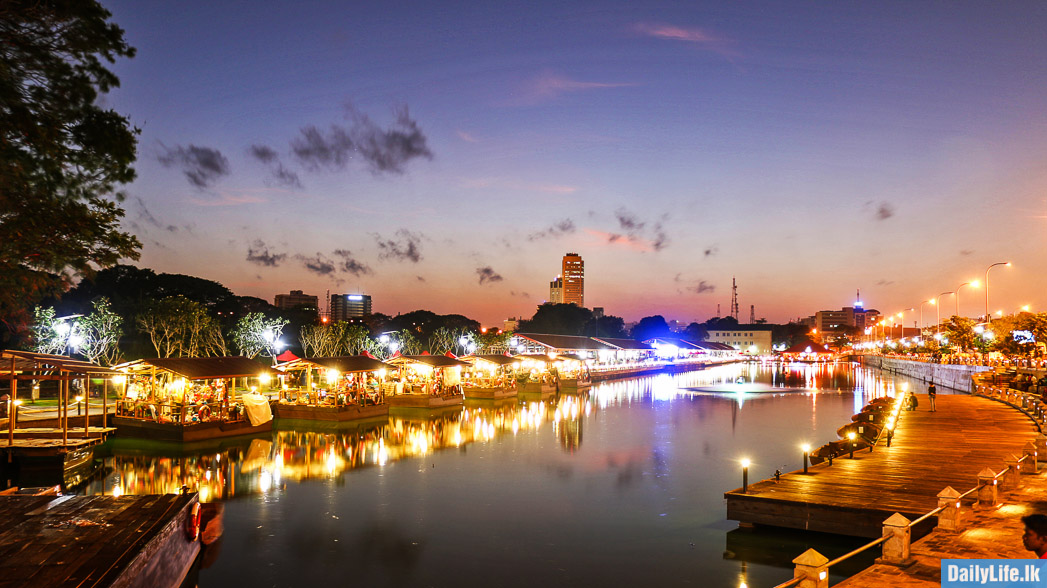 11
Floating Market - Colombo Fort - Sri Lanka. This is the latest addition to Colombo, declared open on 25th August 2014. Also the Colombo World Trade Center (WTC) is in the background, which declared open on 1997. It's the tallest completed building in Sri Lanka and fourth tallest twin tower in South Asia.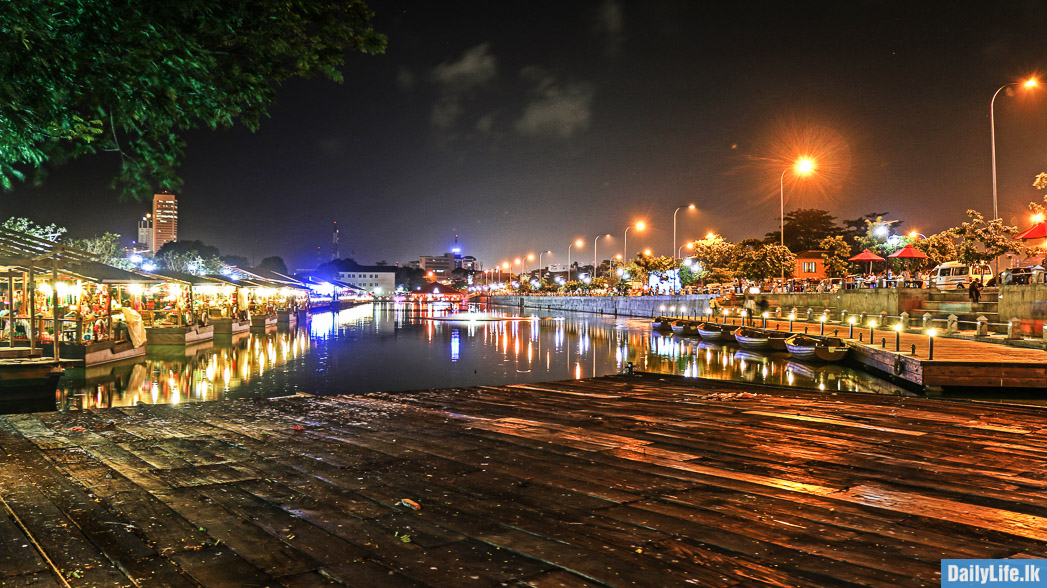 12
Floating Market is a great place to hang around, have dinner and buy some groceries.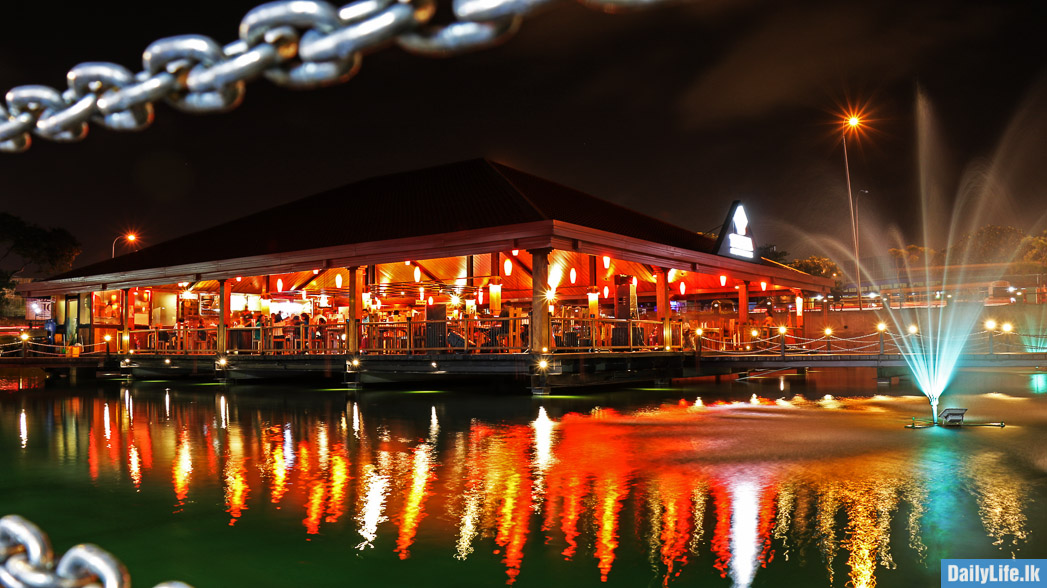 13
The main restaurant at the Colombo, Pettah Floating Market.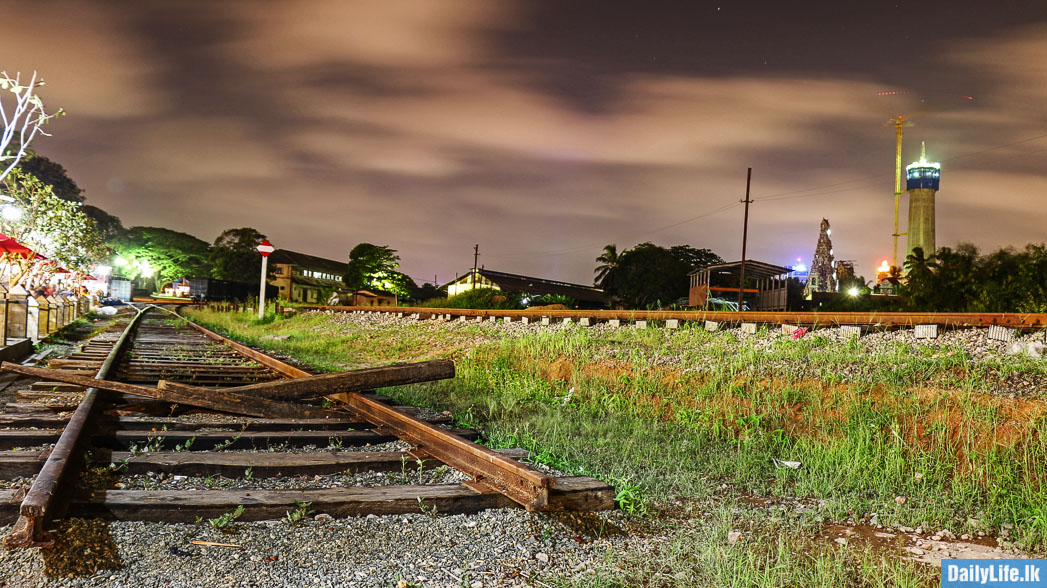 14
Sri Lanka Railway Headquarters & Workshop. This is right next to Colombo Floating Market, it actually looks like a haunted place :) The tower under construction in the right is Lotus Tower.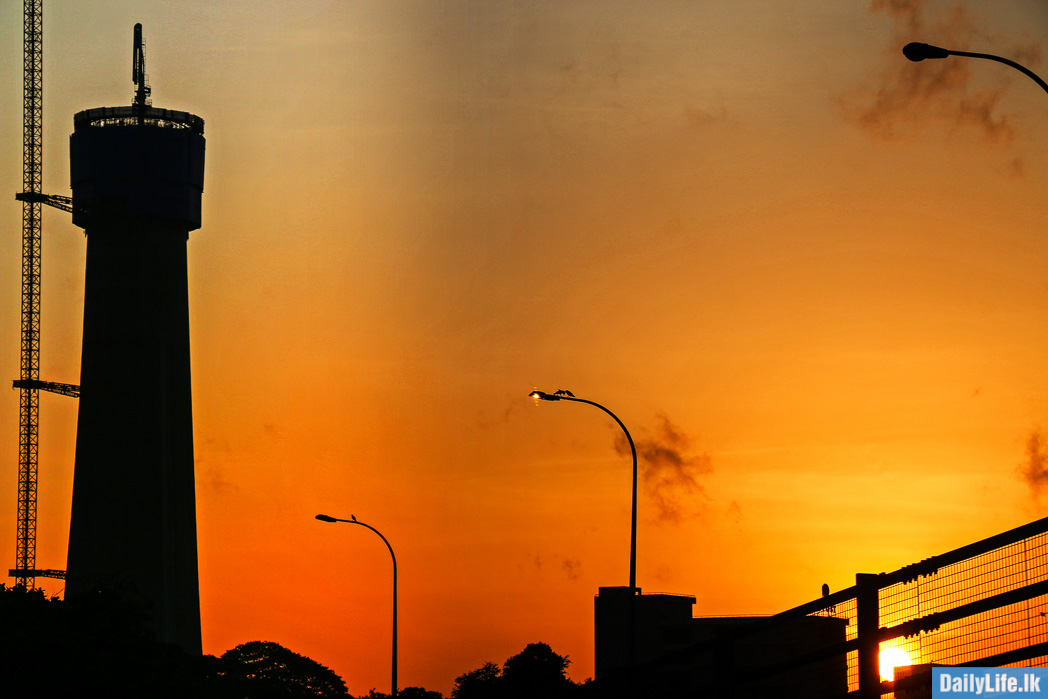 15
View of the Lotus Tower from Maradana. It's a 350m leisure and telecommunication tower which is even taller than Eiffel. It is expected to be completed in 2015.

16
Gangaramaya Temple & Beira Lake - Colombo - Sri Lanka.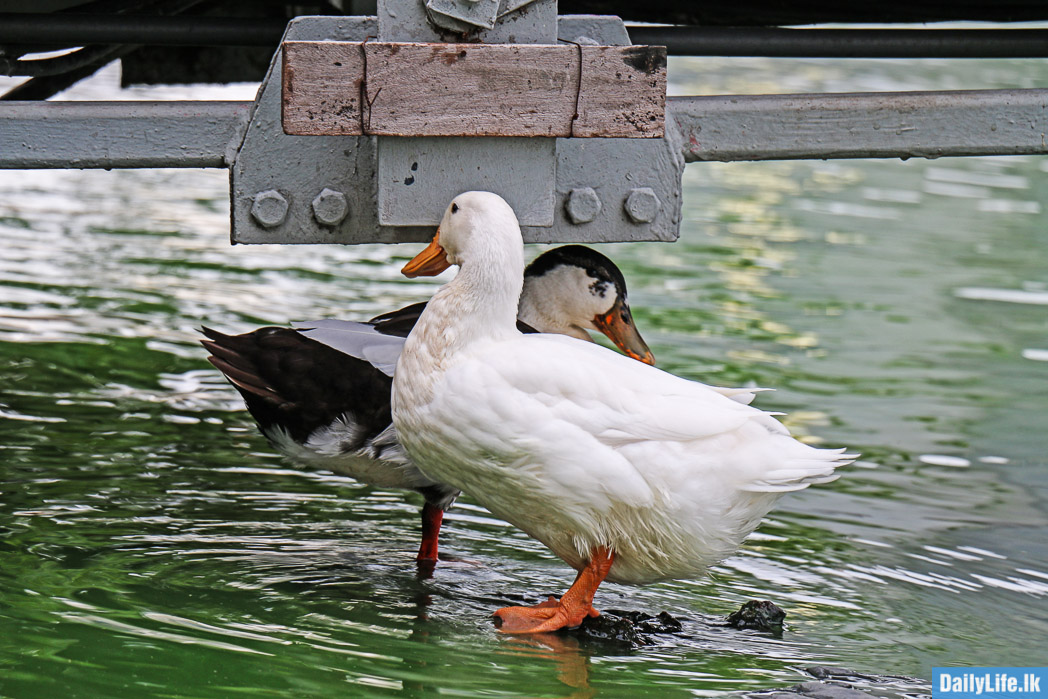 17
Birds living in the Beira Lake, Colombo - Sri Lanka.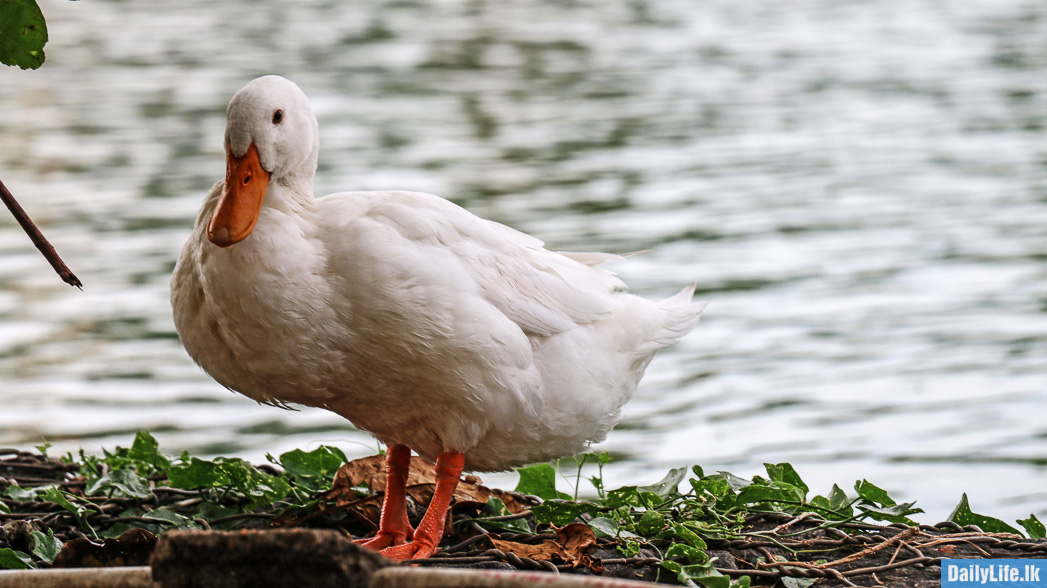 18
Few years ago, being white is only a dream for an animal living in Colombo. But today, we can see even a bright bird population around Beira Lake.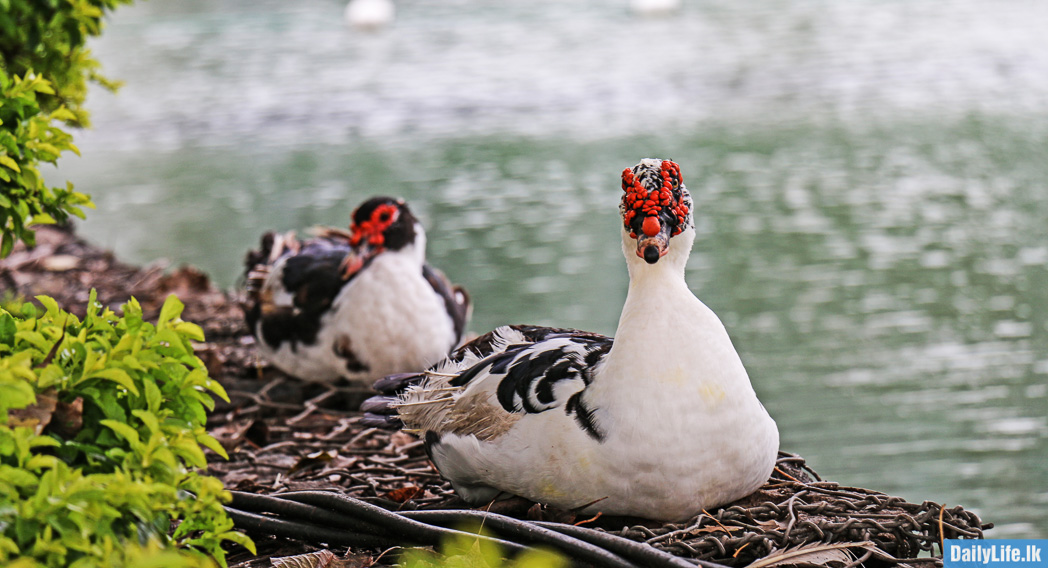 19
Not only people, even animals seem to like the new look of Colombo. But, not really for street dogs & crows as we heard some bad news recently.

20
Majestic sunset at Marine Drive and Colombo Habour.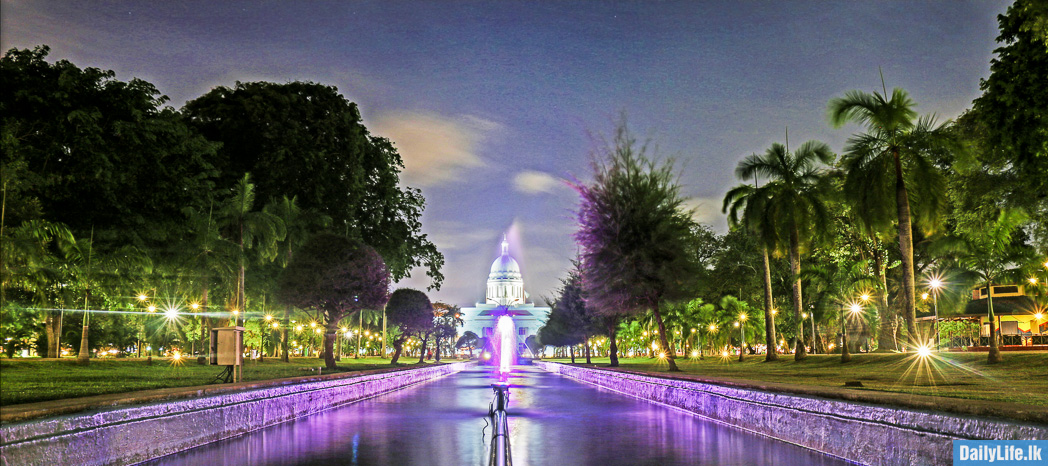 21
View of the Town Hall Building from Vihara Maha Devi Park (Formerly Victoria Park).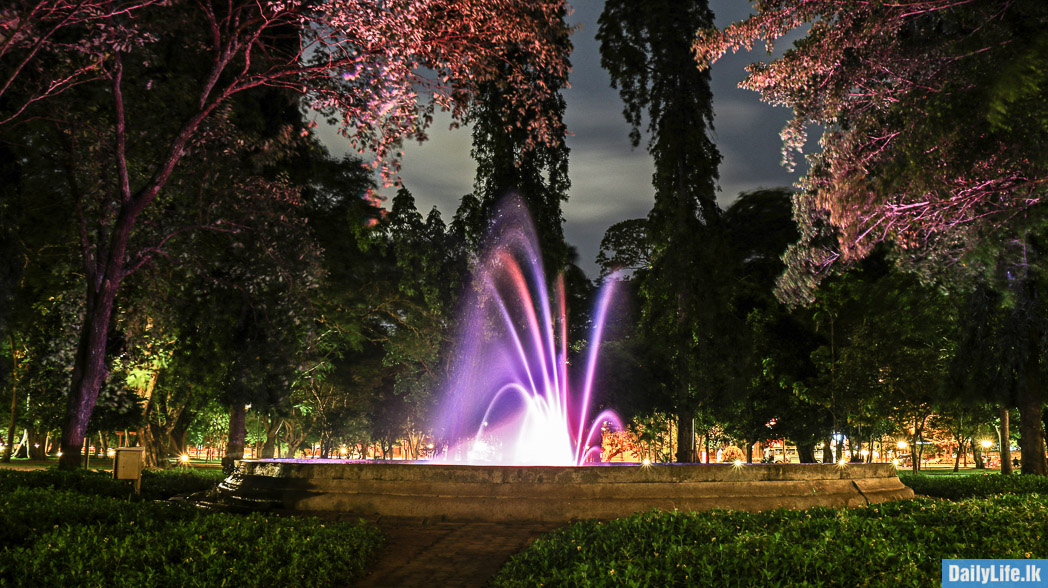 22
One of the fountains at Vihara Maha Devi Park. After recent renovations, it is a major attraction especially for families with kids. There is a big kid's playground in the park and generally it's a nice place to find some peaceful time for your own.

This work is licensed under a Creative Commons Attribution-NonCommercial-ShareAlike 4.0 International License.